District Announcements
New Bus Driver Class Announced
Transportation Services is offering a new bus driver class on the following dates: August 12, 13, 14. If you are interested in driving a bus for Chatham County Schools,
please see calendar entry for details.
NORTHWOOD NEWS!
Freshman Orientation
Save the Date
The class of 2018 is invited to attend
Northwood High School Freshman Orientation
Thursday, August 21st
8:00 – Noon
Northwood Gymnasium
Wear comfortable clothes and don't bring all your stuff...travel light!
Busses will run at noon to drive students home.

Changes to Charger Challenge
Starting with the graduating class of 2015, community service hours and job shadowing hours will no longer be required for graduation. We believe that community service is extremely important to both character development and to the development of community leadership and service skills. As such, Charger Challenge will now be a voluntary program for all students. Students who successfully complete 120 hours of community service (100 hours for the class of 2015) will be recognized for their contribution to their community at graduation. Here are the guidelines for the new program:
Class of 2015 – To be recognized, a student must complete 100 community service hours. Prior years' hours may be counted up to a maximum of 60. 40 additional hours must be completed prior the end of April of the 2014-2015 school year.
All other grades – To be recognized, a student must complete 120 hours of Community Service. A maximum of 80 total hours will be accepted prior to the start of the Senior year which necessitates the student to complete 40 more hours during his/her Senior year.
NHS Cheer Camp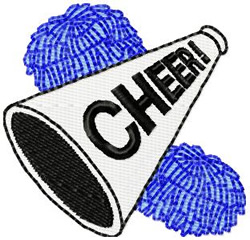 NHS Charger's

Cheer Camp
July 28, 29, & 30
2014
6pm – 7:30pm
*Performance on 7:00pm on July 30
Northwood High School Gym
**The cost is $50.00 per camper**
Grades K - 8th

Summer Cheer Camp 2014 Application


*
To ensure correct T-shirt size please submit application by July 15, 2014